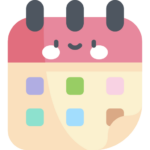 Please enter your last menstrual information.
To start calculating the gestational age
"According to the World Health Organization (WHO), medical abortions work best when they are used at a young age. The sooner they start, the better. And the most effective until the gestational age of not more than 12 weeks.
102 total views, 1 views today